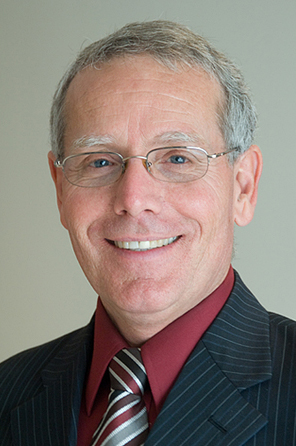 Dr. Fred Sorrells
Founder and President
Founder and President Dr. Fred Sorrells brings much international program experience to the International Institute of SPORT. He has served in many capacities within the Paralympic Movement, and he has been instrumental in showcasing opportunities for disabled people around the world. With a focus on Third World countries, he has connected with disabled artists and athletes in Africa and the Caribbean.
Having lived in Africa for over twenty years, Dr. Sorrells is fluent in French and Malagasy, and he has a working knowledge of several other African languages and cultures.
Dr. Sorrells has increasingly become a champion for the disabled in Africa and around the world.  He has been successful in elevating the status of the disabled in Third World countries by highlighting the achievements of citizens with disabilities – people who are often considered a curse, spit upon, and left behind.  
In 1996 Dr. Sorrells served as the Assistant Chef de Mission for an African country that was participating in the Olympics for the first time.  Shortly thereafter he served as the Chef de Mission for another African country that was also participating in the Paralympic Games for the first time. Then, while working with disabled athletes during the 1996 Atlanta Paralympic Games, he realized that various popular sports adapted for the disabled provided them with a unique platform to show their fellow countrymen that disability neither implied inability nor curse.
Fueled with a new understanding and burning desire to restore dignity, honor and status to the disabled, Dr. Sorrells discovered and helped to train several disabled athletes who participated in the Paralympic Games.  One of those athletes won several medals in the 2000 Sydney and 2004 Athens Paralympic Games. The medals and the accompanying recognition brought honor and national recognition by showcasing the true abilities of disabled athletes.
In 2004, while leading a disabled sports development endeavor in Haiti, Dr. Sorrells was petitioned by several disabled artists to help sell their artwork.  Although art was beyond his area of expertise, Dr. Sorrells envisioned that art could be another means to showcase the talents of disabled people and bring much needed relief from poverty. Several years later a core team of people who shared Fred's vision came together, and this lead to the establishment of the Global Art Initiative in December, 2008. Much of this organization's functions have since been assimilated into the International Institute of SPORT.
An internationally recognized visionary whose unconventional perspectives are fueled by his "passions of the heart," Dr. Fred Sorrells is the driving force behind the International Institute of SPORT.  He and his teams travel the globe to deliver solutions for assisting some of the most disadvantaged people on Earth. His experiences have helped foster Fred's personal mission to create opportunities for disabled people around the world.  His can-do attitude, innovative ideas and contributions, and exemplary leadership already have secured this pioneer a place in restorative history.  His personal mission to make a positive difference in people's lives and his belief in the "power of human interaction" serve as the cornerstones for the successful programs that emanate from his on-going leadership.